Welcome to The Literacy Centre
Addressing Literacy Needs of Children & Youth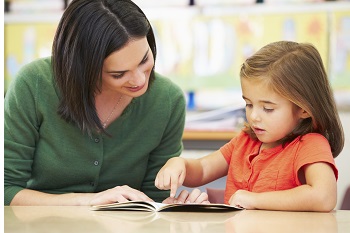 At The Literacy Centre, we provide reading assessment and treatment services to children between the ages of 3 to 17 under the supervised practice of Dr Stephen Barker. Research has proven that potential reading difficulties need to be identified and addressed early, and the proper assessment of your child's strengths and challenges, paired with specialized therapy plans, help develop proficient, confident learners. Our qualified staff of registered psychologists and certified teachers in the province of Ontario can identify your child's unique learning profile and develop a treatment plan to further develop his or her existing skills. Our centre is conveniently located in the Beamsville core, providing services to Niagara in the areas of Grimsby, Beamsville, Smithville, Vineland, and Stoney Creek.
Our Philosophy
Here at the Centre, we believe that every child is an able learner.  We strive to foster a child's innate ability to learn through early literacy assessment and enhancement of acquired skills.  The centre believes that critical thinking skills play an important role in learning and thus embed intellectually engaged thinking into our program planning.  We aim to teach our learners "how to learn", through mindfully forming concepts, analyzing information, drawing conclusions (inferencing), and explaining ideas.  As teacher and student share readings, we stimulate reflective and open-minded thinking which leads to eventual self-directed thinking, setting the stage for success in all areas of your child's life.  Early literacy assessment is the first step toward a positive experience in the journey of learning.
"Literacy is not a luxury, it is a right and a responsibility. If our world is to meet the challenges of the twenty-first century we must harness the energy and creativity of all our citizens."

President Clinton on International Literacy Day
September 8th 1994
Ready to Get Started on Your Child's Future?
Get in touch with The Literacy Centre today.