Welcome. We're here to help.
The Literacy Centre is a privately run small business that prides itself on personal service, enhancing your child's literacy skills.  Ensuring the welfare of your child's learning and development has always, and will continue to be, the reason that I remain so passionate about my work. I aim to provide accessible psycho-educational services of literacy assessment and remedial intervention that meet the needs of today's working parents. 
The Story Behind What We Do and Why We Do It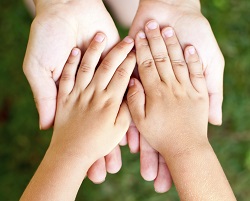 Literacy is essential to learning in school and has an impact on an individual's later ability to participate in society.  Literacy, therefore, plays a fundamental role in the success of an individual's career aspirations and quality of life.  The increasing demands of today's world mean that individuals need to have a certain level of proficiency in reading and writing in order to participate fully in society.  This need is what drives my commitment to developing a community of strong, accomplished readers.   
As a remedial educator, I have experienced the joy of helping young children become successful readers and learners. Throughout this time, however, I have also witnessed firsthand the daunting effects poor reading skills have on young learners. I have learned through my experience that by assessing developing literacy skills during the preschool years, children at risk for reading failure can be identified early, remediated quickly, and placed back on the track of learning with confidence before entering first grade. As a result, it is my mission to educate parents and caregivers about the importance of early literacy development and assessment so that the futures of our children can be built upon feelings of success and wellbeing. I aim to use my years of experience in Early Childhood Education and teaching to develop a community of successful, confident learners.  
Candice Rymal-Wood
Candice is a Certified Teacher in the province of Ontario and has specialized her studies in Early Childhood Education and Literacy.  She is a Reading Specialist and has worked in a variety of clinical and educational settings over the past 20 years, including the District School Board of Niagara and Pearson Canada Assessment. Candice has worked as an educational associate with Dr Stephen Barker, for the past 8 years. She has extensive experience working with children with various special needs and she brings to the field an extensive background in linguistic study having worked for many years as a Communicative Disorders Assistant.
Our Skilled Instructors

Our team of professionals consists of certified Early Childhood Educators and qualified teachers that are members of the Ontario College of Teachers. Each instructor has been chosen for his or her strong interpersonal skills, natural intuitive ability to sense what a child needs while instructing, and a genuine love for teaching young learners.
"Free the child's potential, and you will transform him into the world."

Maria Montessori